My Fine Art Nature Photo Galleries
Unique Close-up Photography of Evocative, Small, Nature Still-Life
Nature is the most amazing artist of all. Its organisms, chemistries, and cycles of growth and decay form incredible imagery, from the largest to smallest scale.
Within Nature's fantastic realm, unusual, evocative close-up photos creatively and aesthetically call to me strongest and have long been the focus of my fine art photography. Evocative means the image tends to trigger powerful associations, memories, or feelings. It holds multiple layers of meaning and symbolism, all unique to you the viewer. How cool!
I wilderness trek 2,000+ miles per year to discover, photograph, and share this creative passion with you. Please click into any fine art photo gallery below to enjoy!
Want a fine art photo for your home or workplace, or as a gift for family, colleagues, or friends? My archival print prices are reasonable and will last 100+ years. I offer convenient gift certificates, too. Soon, posters, calendars, and greeting cards will be available. To be notified of those (and my latest photos), please sign up for my monthly newsletter.
To buy, click the Buy link in the caption of any photo. That will take you to Pixels.com where you can choose size, material, framing, and delivery options from that top-rated national printer.
10% of my revenue from your purchase will be donated to a reputable wildlife non-profit.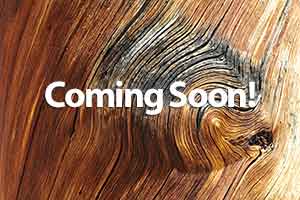 Close-ups of Beautiful Trees
Fine Art Botanical Photos | Nature Photography Close-up Pictures
Fine Art Mycology Photos | Nature Photography Close-up Pictures
Science has confirmed that compelling nature photos can support healing, calm, and peacefulness. My fine art photos also can encourage creativity and a deepened appreciation of the outdoors.
Interior designers, art consultants, and art service companies:
My evocative fine art nature photos are ideal as signature artwork for lobbies, lounges, hallways, patient rooms and meeting/conference rooms. The detail-rich, ultra-high resolution close-up photos are terrific for large prints. Interested? Please contact me for special large-format quotes.